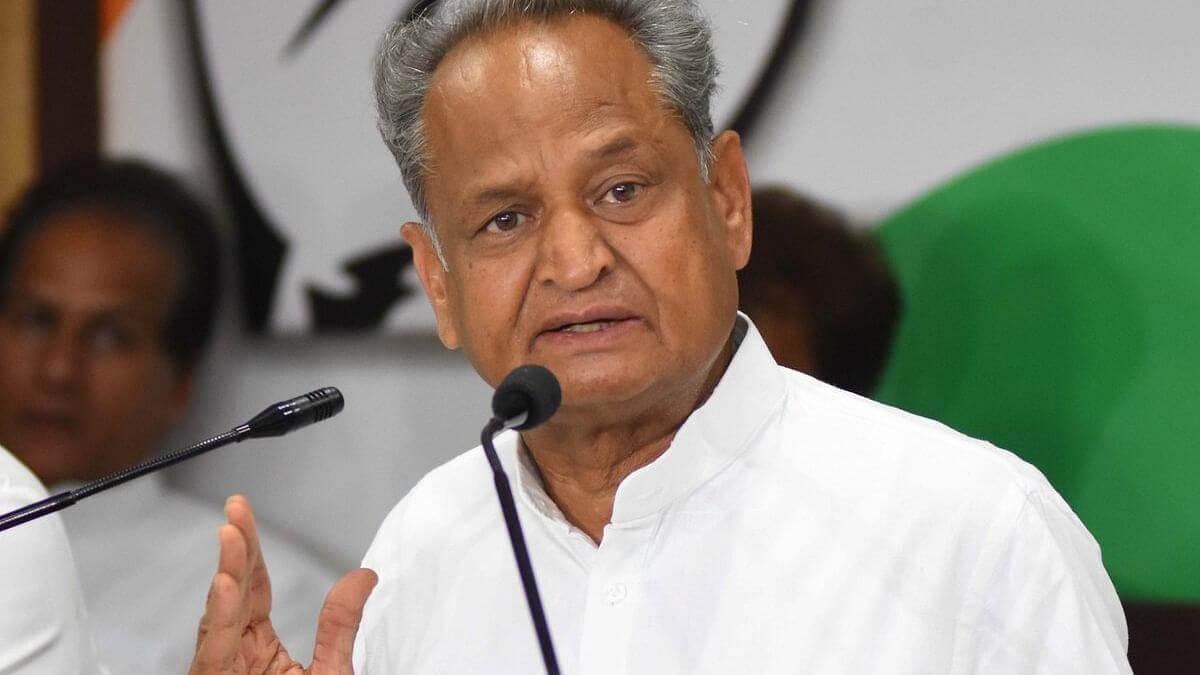 India: World NGO Day 2020 – Be the Change
On World NGO Day today, The CSR Journal salutes the tremendous work done by NGOs especially in the Corporate Social Responsibility (CSR) domain. Marking this day is more important in the year 2020 as we are living in difficult times for NGOs and for civil society around the world, and the space for the defenders of human rights is shrinking.
"On World NGO Day let us extend thanks to the NGOs that work tirelessly for the betterment of society. I hope this day encourages more people to join hands together & make a difference. CELEBRATE COMMEMORATE COLLABORATE,"

wrote Ashok Gehlot, Chief Minister of Rajasthan, General Secretary AICC (India) on Twitter.
What is World NGO Day?
World NGO Day is an important annual marking point for NGOs to celebrate their achievements, as well as allowing small, grassroots organisations to gain the recognition they deserve. The day is meant to inspire people to become more actively involved within NGOs, encouraging more collaboration between NGOs and commemorating all individuals who dedicate their lives to the important work of the NGO sector.
World NGO Day is:
– A day for NGOs around the globe to share knowledge and experiences with one another.
– An opportunity for education, enabling individuals worldwide to understand more clearly what NGOs are doing for society locally, nationally and internationally.
– An international symbol that displays the efforts and achievements of all NGOs from all sectors.
– An opportunity to inspire people to consider a career within the third sector.
– An opportunity for individuals to learn more about the people behind NGOs.
– An opportunity for NGOs to discuss the issues that affect their work, and form partnerships that can resolve a mutual problem.
What is an NGO?
The term "non-governmental organization" was created in Article 71 of the Charter of the newly formed United Nations in 1945. An NGO can be any kind of organization provided that it is independent from government influence and is not-for-profit. Non-Governmental Organisations (NGOs) — also often referred to as Non-Profit Organisations (NPOs), Civil Society Organisations (CSOs), Charitable organisations, membership organisations or the third sector — are non-profit, citizen-based groups that function independently of government.
NGOs are of different scope, scale, and structure – from international member associations to local foundations and small charities. They represent a multitude of interests, sectors and activities. The current estimated number of NGOs worldwide
is 10 million or 50 million NGO workers, which will be in excess of 20 million (100 million NGO workers) by 2030. In every country–including our great nation–there are numerous NGO entities, from larger organisations, professional associations and chambers of commerce to small local charities, grassroots organisations in every city or district representing a multitude of interests, sectors and activities.
Beginning and progress over the years
2010: World NGO Day was officially recognised by the IX Baltic Sea NGO Forum of the Council of the Baltic Sea States on the 17th April 2010, Lithuania. It was proposed by a Member of the Baltic Sea NGO Forum's Committee, Director of Civic Alliance-Latvia – Mrs Pipike. The member countries of the Baltic Sea NGO Forum were Denmark, Estonia, Finland, Germany, Iceland, Latvia, Lithuania, Poland, Russia, Norway and Sweden. The Council of the Baltic Sea States (CBSS) is a regional intergovernmental organisation working on three priority areas: Regional Identity, Safe & Secure Region and Sustainable & Prosperous Region.
2012: World NGO Day was officially adopted into the X Baltic Sea NGO Forum's Final Statement Resolution on the 23rd-25th April 2012, part of the German CBSS Presidency of the Council of the Baltic Sea States. The Forum was taking place at Humboldt University in Berlin, Germany. The same year, awareness of the World NGO Day was increased through a Roundtable at the House of Commons and House of Lords, UK Parliament.
2013: UNESCO acknowledged it in 2013. "The international day for NGOs could be an important milestone for the UN Millennium Goals since the NGO sector is an important partner in order to achieve those goals – for a better civil society contribution, participation, and acknowledgement," said Aicha Bah Diallo, Vice President of NGO Liaisons Committee of UNESCO (2014), Chair of FAWE and Former Minister of Education of Guinea, Advisor to the Director-General of UNESCO from 2005 to 2009.
2014: On 27 February, hundreds of NGOs and the UN, UNESCO, EU, international leaders gathered in Helsinki, the capital of Finland, to celebrate and mark the first World NGO Day – hosted by the Ministry for Foreign Affairs of Finland. Helen Clark, 8th Administrator of the United Nations Development Programme (UNDP) and Former Prime Minister of New Zealand, talked about the importance of the NGO sector for the UN.
2015-2016: World NGO Day's global acclaim has grown significantly, marked and celebrated by various communities, international leaders and many organisations around the world. World NGO Day is particularly popular in Pakistan, Afghanistan, Seychelles and South Asia Region.
2018: In honour of World NGO Day, Chia-Lung Lin, Mayor of Taichung City in Taiwan, announced his plans to open an international Non-Governmental Organization (iNGO) Center in Taichung, Wufeng District. It hopes to attract international large-scale NGOs and develop Taichung into an iNGO city.
The same year, World NGO Day was marked for the first time by Mayor of Moscow, Sergey Sobyanin. He donated £5 million to the NGO sector. Furthermore, he hosted an honorary event to award 41 Russian NGO leaders from different sectors.
What To Do on World NGO Day
If you're already involved in supporting an NGO (NPO/Charity), or you want to get started, here are some great ways to participate in World NGO Day 2020:
– Educate, then spread the word. Make your customers and the community aware of the mission of your chosen NGO and the need for what it does. You can use social media, email, your website and public relations to spread the news about both the NGO you support and World NGO Day in general.
– Solicit donations. Encourage your customers to donate to your chosen NGO. Make it fun: Give a percentage of your profits on February 27 to the organisation to encourage your customers to buy from you, or offer a discount to every customer
who gives X amount.
– Get involved. Plan and host an event to raise awareness of what your NGO does and how members of the community can participate.
– Donate. Make a donation to the NGO of your choice. You don't have to donate money—in fact, donating goods or services can be more effective at raising awareness of your cause.
By Kasmin Fernandes, February 27, 2020
Source: The CSR Journal