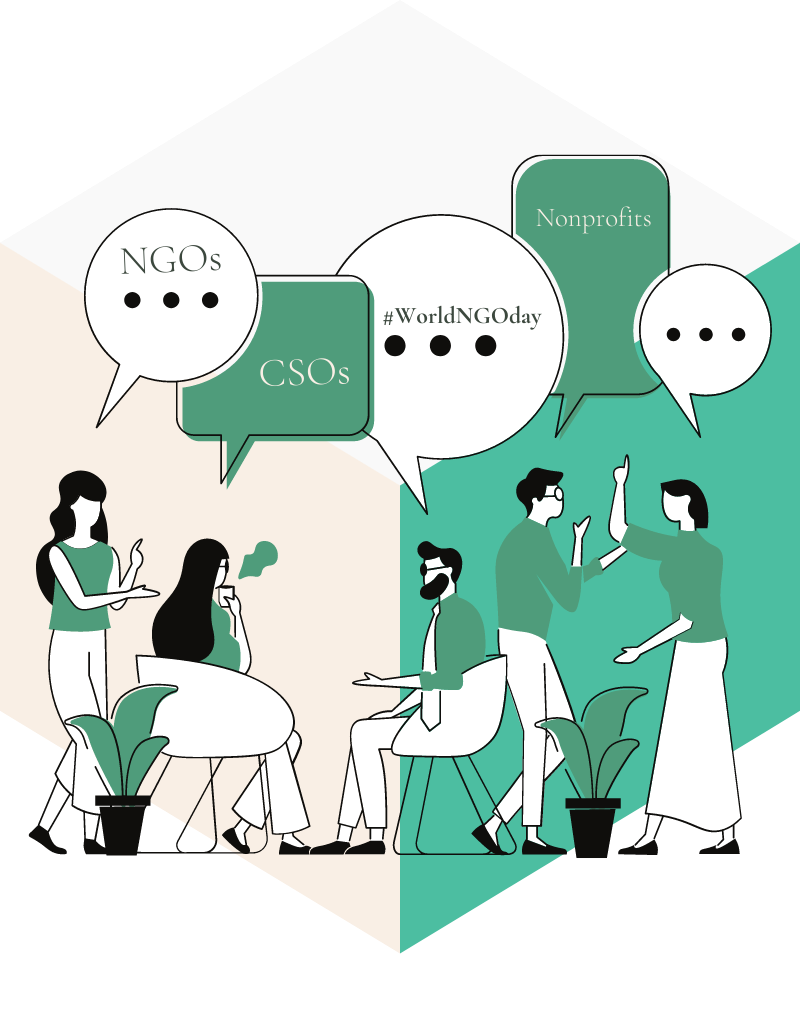 February 27
How do you
celebrate
World
NGO
day?
There are various ways how you can participate in World NGO Day
February 27
More
Ideas
Let's celebrate #WorldNGODay
→ Organize activities to raise awareness, such as sharing messages with the community via online, TV, Radio, newsletters or local newspapers.
→ Organize your virtual Hackathon on World NGO Day. A hackathon is a sprint-like event, which is when people come together and discuss issues and problems, and then come up with ideas to solve them.
→ Organizing local NGO awards is a great way to thank people involved with NGOs.
→ Cooperate with local schools/universities to run simulated World NGO Day events for students/pupils to learn about challenges in the NGO sector.
→ Host celebratory events to raise awareness and funds.
→ Organize an NGO Network event to share ideas with other, offering complimentary services and goods.
#WorldNGODay
What

can

my

business

do

on World NGO day?

There are various ways how SMEs and corporates can participate in World NGO Day on February 27th, please see some great ideas provided by Bank of America.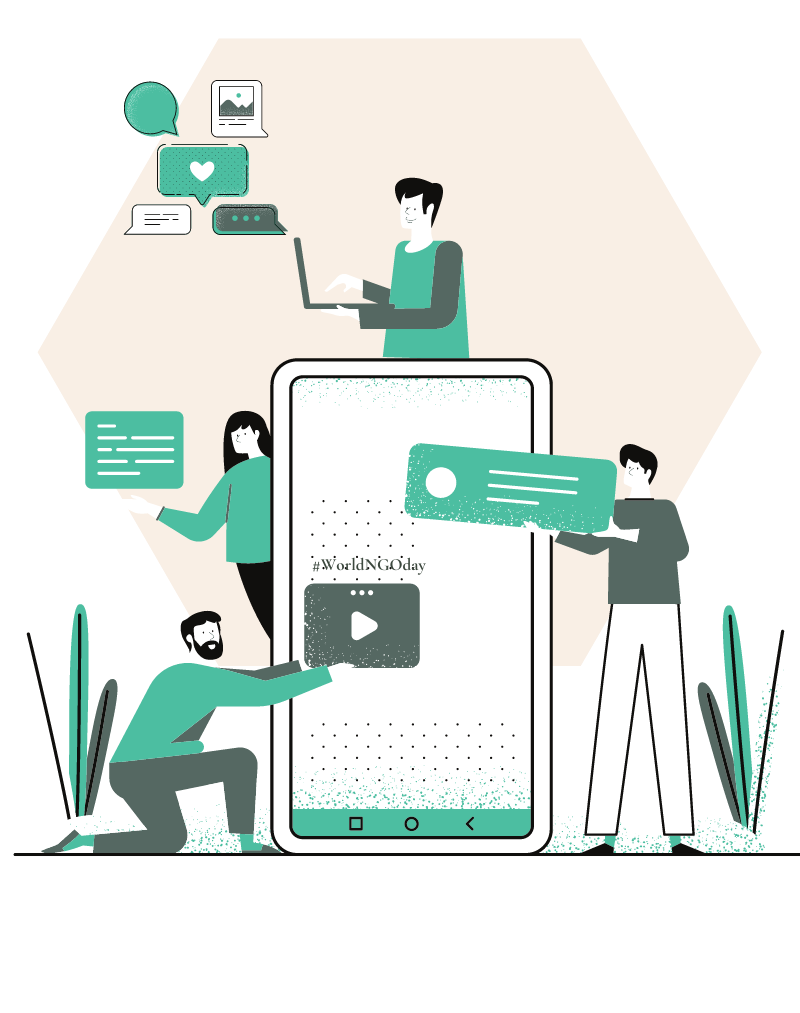 Whatever approach you take, get attention for your activities by using the official hashtags of World NGO Day: #WorldNGODay and #NGODay.
Educate, then spread the word. Make your customers and the community aware of the mission of your chosen NGO and the need for what it does. You can use social media, email, your website and public relations to spread the news about both the NGO you support and World NGO Day in general.
Encourage your customers to donate to your chosen NGO. Make it fun: Give a percentage of your profits on February 27 to the nonprofit organization to encourage your customers to buy from you, or offer a discount to every customer who gives X amount.
Get involved. Plan and host an event to raise awareness of what your NGO does and how members of the community can participate.
Donate. Make a donation to the NGO of your choice. You don't have to donate money—in fact, donating goods or services can be more effective at raising awareness of your cause.
Organize your virtual conference on World NGO Day 2021 – #WorldNGODay on Skype/Zoom, record and share it on social media. Your virtual conference will unite people from around the world. From forward-thinking NGO leaders to social activists, volunteers, corporate professionals, corporate trailblazers and young innovators, every voice could be represented. In the virtual conference you can discus various topics from the aftermath and the impact of Covid-19 to new opportunities for NGOs. Fostering collaboration across stakeholder groups, both public and private, is key to driving sustainable development for a better world tomorrow.
non-governmental organizations
World

NGO

Day:

Messages, Quotes & Greetings

The USA based Trueman Media Services LLP "Brandboy Blog" has collected 84+ Best Messages, Quotes, and Greeting which you can use on World NGO day.

The goal of creating social media messages is not only to reach your audience but also to achieve an intended effect. More than many forms of communication, social media messages need to motivate the audience to engage with the content. For more Messages, Quotes & Greetings please check their website.