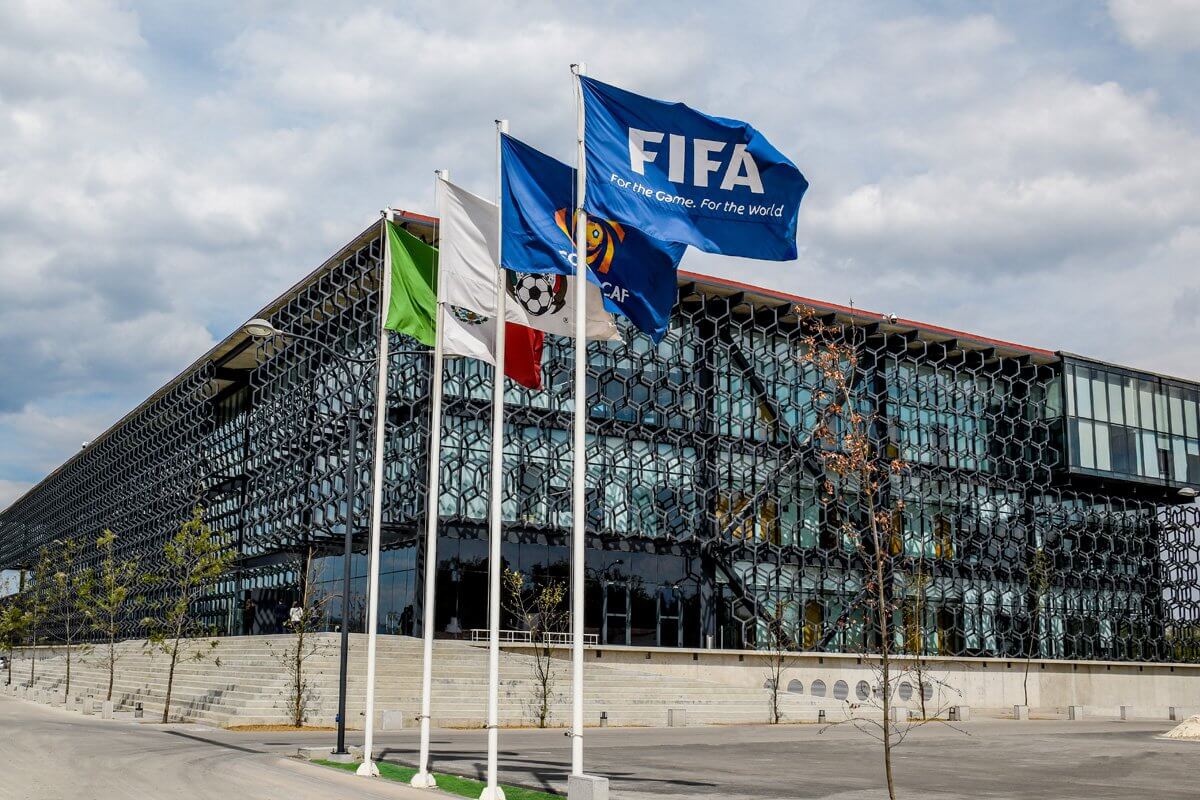 FIFA: Fostering positive social change worldwide
"On World NGO (non-governmental organisation) Day, we celebrate the outstanding role civil society plays in ensuring that fundamental human rights are respected, that no one is left behind. Marking this day is more important than ever as we are living in difficult times for NGOs and for civil society around the world, and the space for the defenders of human rights is shrinking."
The words are those of former European Union High Representative and European Commission Vice-President Federica Mogherini on the occasion of World NGO Day in 2018. Today, as we mark the tenth anniversary of the first World NGO Day, that message is as important as ever.
The day aims to celebrate the successes of the more than ten million NGOs worldwide and to allow many small grassroots organisations to gain the recognition they deserve.
In 2010, the 12 founding European members could never have imagined that, just a decade later, the day would be celebrated in almost 100 countries on six continents, from New Zealand and Australia to North and South America.
Key facts
First celebrated on 27 February 2010
Founding members: Belarus, Denmark, Estonia, Finland, Germany, Iceland, Latvia, Lithuania, Poland, Russia, Norway and Sweden
Objective: To pay tribute to the NGOs and volunteers who give their time to help NGOs make a difference
Remember: To recognise the hard work NGOs are doing to bring about positive change in the world and the inspiring results they are achieving
Collaboration: Creating a greater symbiosis between NGOs and the public and private sectors, as well as finding new ways for businesses and public authorities to support NGOs
For years now, FIFA, world football's governing body, has been increasingly devoting its efforts to social projects around the globe, supporting NGOs that use football as a tool for social change and to improve the lives of disadvantaged young people everywhere.
A total of 93 such organisations across every continent (CAF: 36; CONMEBOL: 17; UEFA: 16; AFC: 15; Concacaf: 9) benefited from FIFA funding last year, with an overall budget of more than USD 3.1 million having been allocated. The range of social initiatives supported is enormous and includes programmes in the areas of education, health, peacekeeping, refugees, leadership and gender equality.
"Education is a tool that can level the playing field in terms of opportunities, and it can, hand in hand with football, help to build bridges and contribute to global progress," said Mauricio Macri, Executive Chairman of the FIFA Foundation. "Football has the advantage of being able to reach millions of children and to teach them values and tools that stand them in good stead throughout their lives, including in their careers, such as the importance of teamwork, commitment and respect for others. Furthermore, through football, it is possible to address complex issues, such as violence, drug abuse and obesity," he added.
Source: FIFA